Website © Mountain Express 2018
Mountain Express Private Airport transfers, Train transfers, Ski transfers & Cycling Transfers
Linking Geneva, Chambery, Lyon, Grenoble & Moutiers to all the Ski Resorts in the French Rhone Alpes.

*50% option only applies to
early bookings.
Mountain Express SAS
Rue des Sizerins
Les Menuires
73440 - Les Belleville
France
Tel: 00 33 (0)4 79 41 93 56
Company President: Mr Simon BYRNE
Company registration (Siret): 501 761 647 00012
TVA number: FR 56501761647
Transport licence number (Interieur) : 2018/84/0000116
Transport licence number (International) : 2018/84/0000115






READ OUR TERMS >

Enter your journey details into the Quick Quoter on any page of this site and click "Get Quote".
Get a Quote & Make a Booking in just three steps...



The next screen will display the price and availability and a partially completed booking form. If you want to proceed just complete the details and click to continue.
Pay in full or pay a deposit securely on-line and receive an instant confirmation ticket or secure your booking by card and pay on the day to your driver.
Pay securely on-line OR
Secure your booking by card and pay on the day.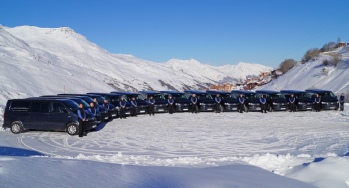 READ OUR PRIVACY POLICY >

Book now at last Winter's rates
AND use the promo code
SPRING SALE
in the Quick Quoter to get a discount
AND get an extra €9.50 off if you
pay in full now!!!
* Subject to availability and only applies to certain dates & destinations. If you don't see a discount displayed in the quote none is available for that route at that time.